Capturing priceless expressions on someone's face or body (in this case, Superbaby) is always a challenge but reward in photography.  Being able to combine Superbaby's expressions with an adventurescape and humourous background story has been so much fun for us, that we'd love to share our slice of life with others parents, photography enthusiasts, and those just wanting a laugh.
Aside from Superbaby, our other main focus is on nature and wildlife photography from New Zealand, Australia, and Africa.  Our stock images of majestic New Zealand landscapes and unique endangered widlife are at  www.keaphotography.org
If you are looking for a great gift from New Zealand, please check out our beautiful fine-art prints (framed, canvas, block-mounted, matted, laminated, poster, greeting cards, postcards, calendars).  Bring the beauty of nature indoors, and decorate that hallway, office, or home!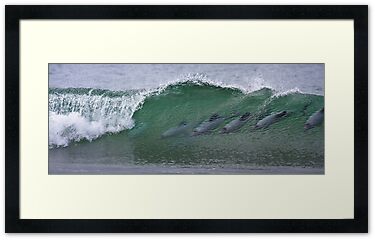 Endangered dolphins surfing a wave, with a black wood frame, off-white matte, in a large size (24×9.6 inches).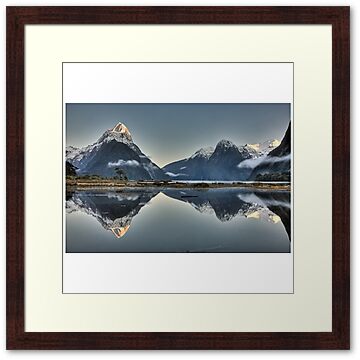 An early sunrise gracing the snowy Mitre Peak, in a mocha flat-box frame, off-white matte, in a large size (16×24 inches).
A mounted print of a Wandering Albatross gracefully touching the sea with the tip of its wing, complete with a black border with artist's details. Mounted prints are also available without the border.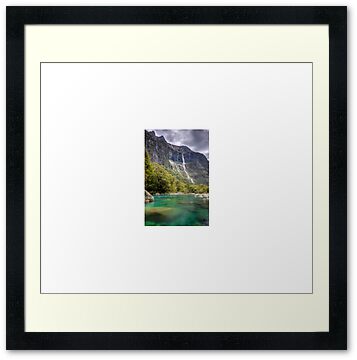 This beautiful green river running through Fiordland with fresh waterfalls cascading down the mountain is one of our favorites!
A canvas print of a trio of acrobatic Dusky Dolphins.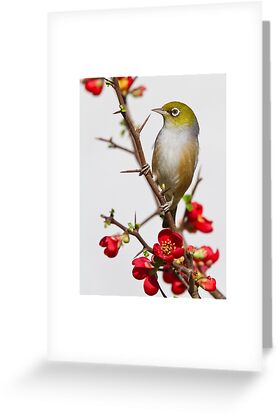 Our greeting cards have been quite popular, and are available in either 4×6″ or 5×7.5″.  Save 20% when you purchase a pack of 8 cards.  Save 30% when you order 16 cards.  The best part is that you get to pick and choose which greeting cards go into your pack of 8 or 16!
Head over to our gallery products now, at